In celebrating of 41 years in business, we have daily anniversary specials. Please call us for details, as specials change on a daily basis.
BL Promos, problem solvers for organizations through the use of integrating promotional items,into a given marketing theme, to help reach a niche target market!
Featured Item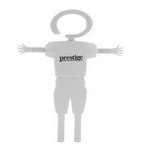 Buddy
Hang it to charge your phone. Hang it in your car while you drive. Hang it anywhere to listen to music. Hang it on your screen for multiple use. Hang it on your jeans! Holds your cell phone, GPS devic...